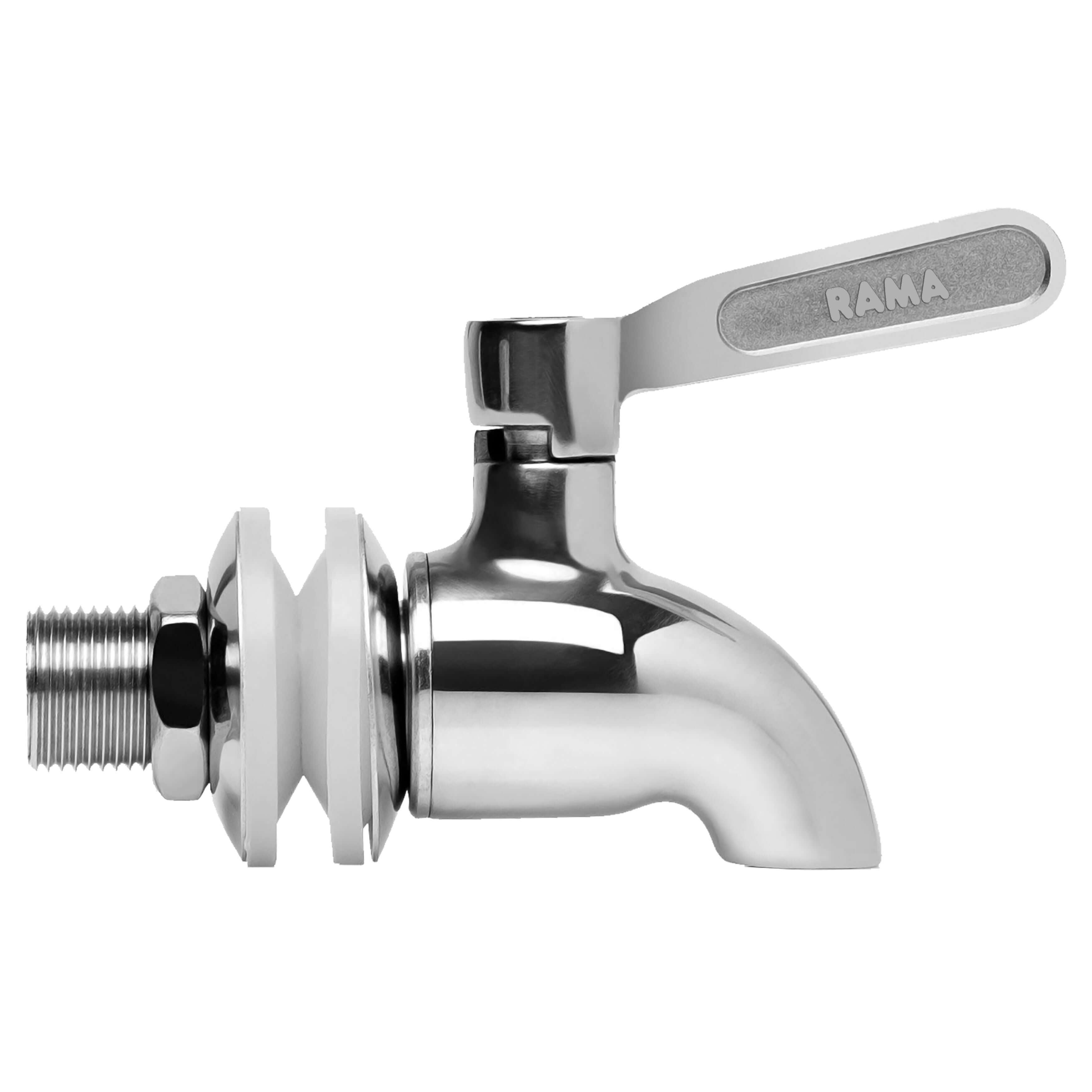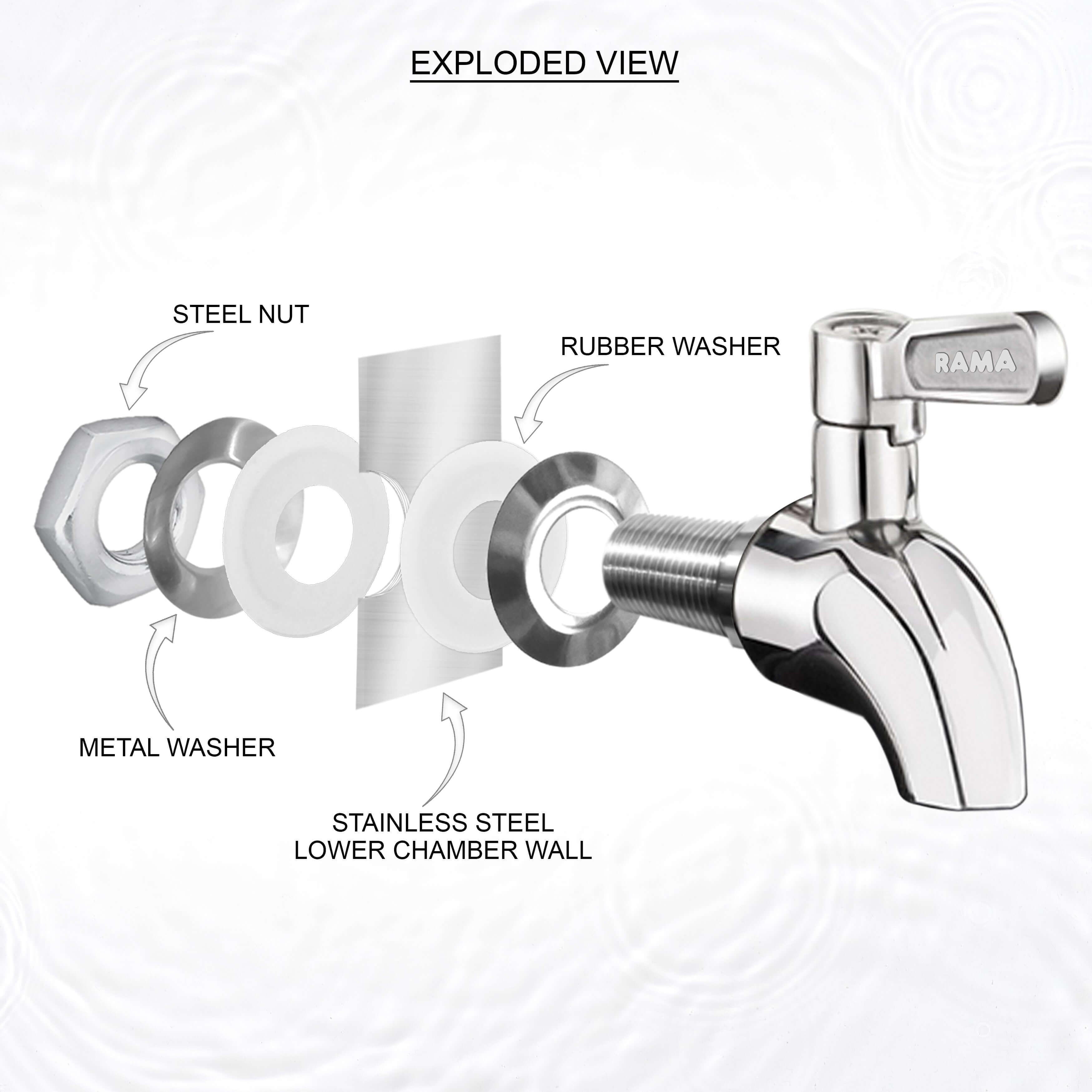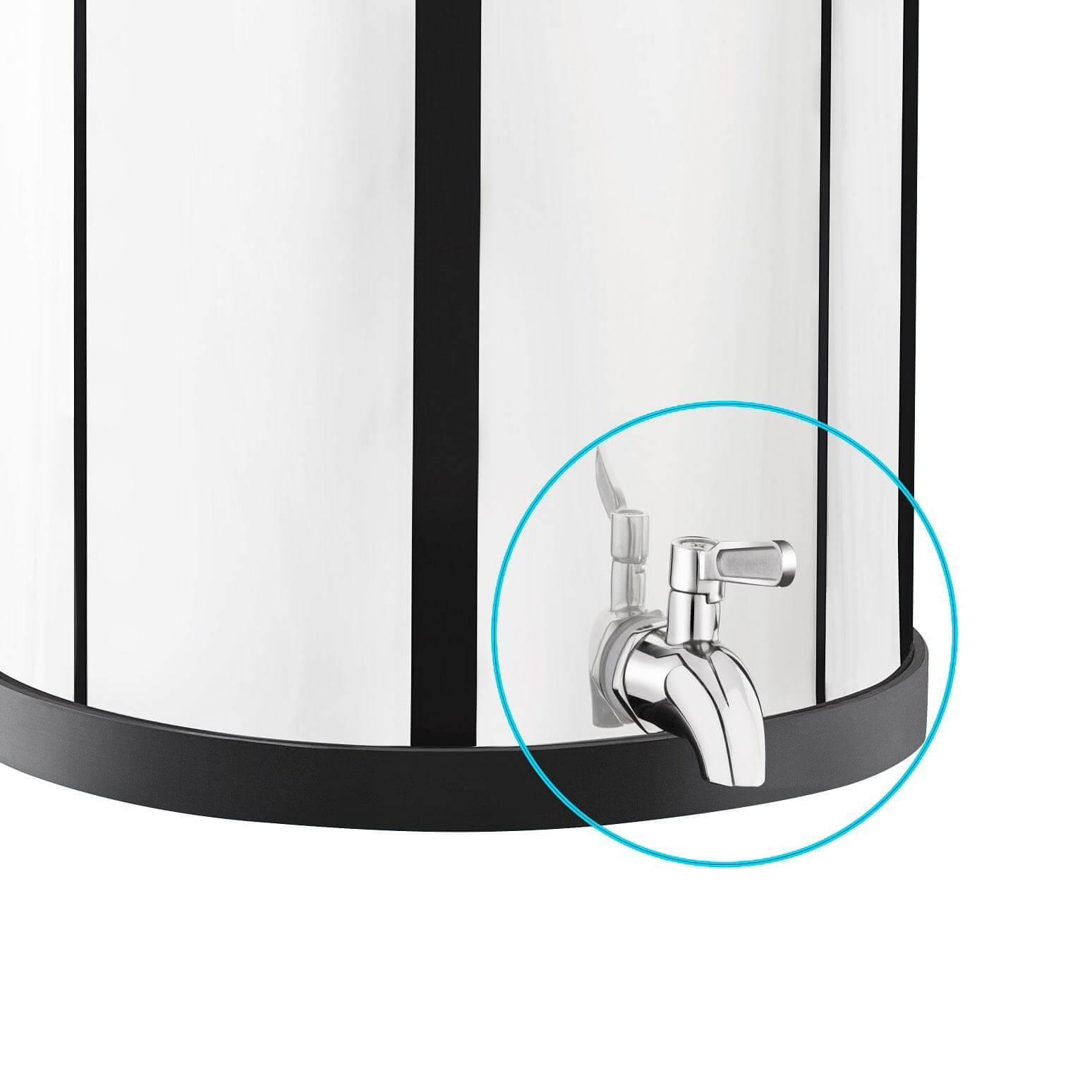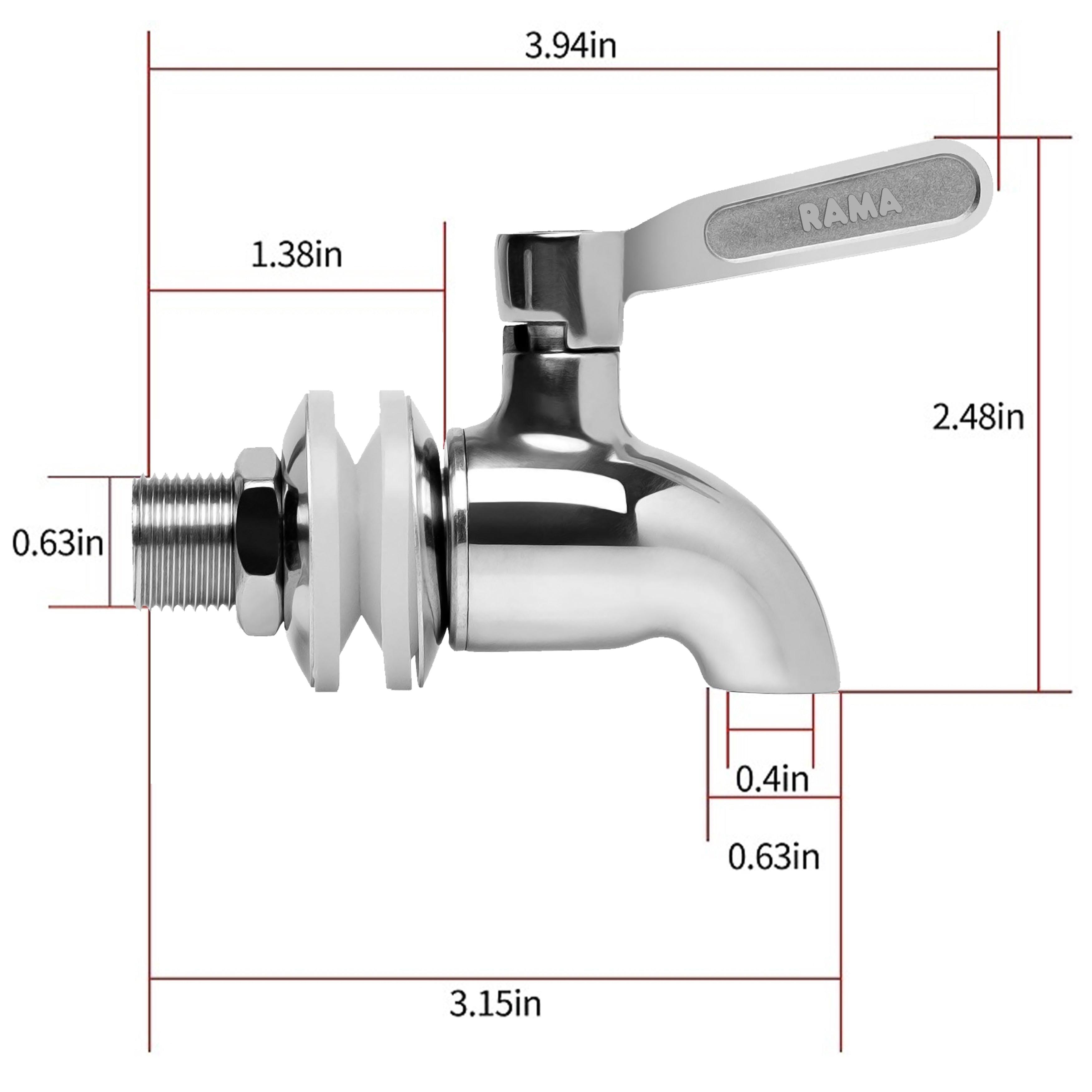 RAMA 304 Grade Gravity Water Filter Stainless Steel Tap
Tax included.
Short description
Description
Shipping & returns
Warranty
Reviews
The RAMA Stainless Steel Tap is the perfect match for your RAMA Gravity. Made entirely of 304 steel, it is guaranteed leak-free and lasts as long as your RAMA Gravity (a lifetime). 
Get Free Shipping Across India for orders over Rs. 99.

The 30-day return policy is applicable for purchases directly from this website only.

Premium Quality Material
RAMA stainless steel made from Premium 304 Grade stainless steel.
Comes with 1-year manufacturer warranty with sleek and modern design.
Prevents water leakage issue with our perfectly designed Rama Stainless Steel Tap.
It comes with 1-year manufacturer warranty
Benefits Of Stainless Steel Tap
Rama Stainless steel tap made with food grade stainless steel.One of the main benefits of our stainless steel taps is their durability.
They are resistant to corrosion and rust, which makes them ideal for use in environments with high humidity or exposure to water.
Stainless steel taps are also easy to clean and maintain, and can be polished to a high shine with minimal effort.
Hassle-Free Access
Easy to install with our Rama water filter.
Simply rotate anticlock wise to take water out from our water filter to drink easily.
Rotate clock wise to close the tap once you took a sufficient water for you.
All generation people can easily access our Stainless steel tap including kids.
Get Crystal Clear Drinking water
Removes even the finest sediments
Removes turbidity
Get Healthy Drinking water
Does not reduce TDS
Retains essential salts and minerals required for your body
Removes greater than 99.99% bacteria
Get Pure & safe Drinking water
Removes chlorine
Removes chemical contaminants
Avoid Cholera, Typhoid, E.Coli and all bacterial infections