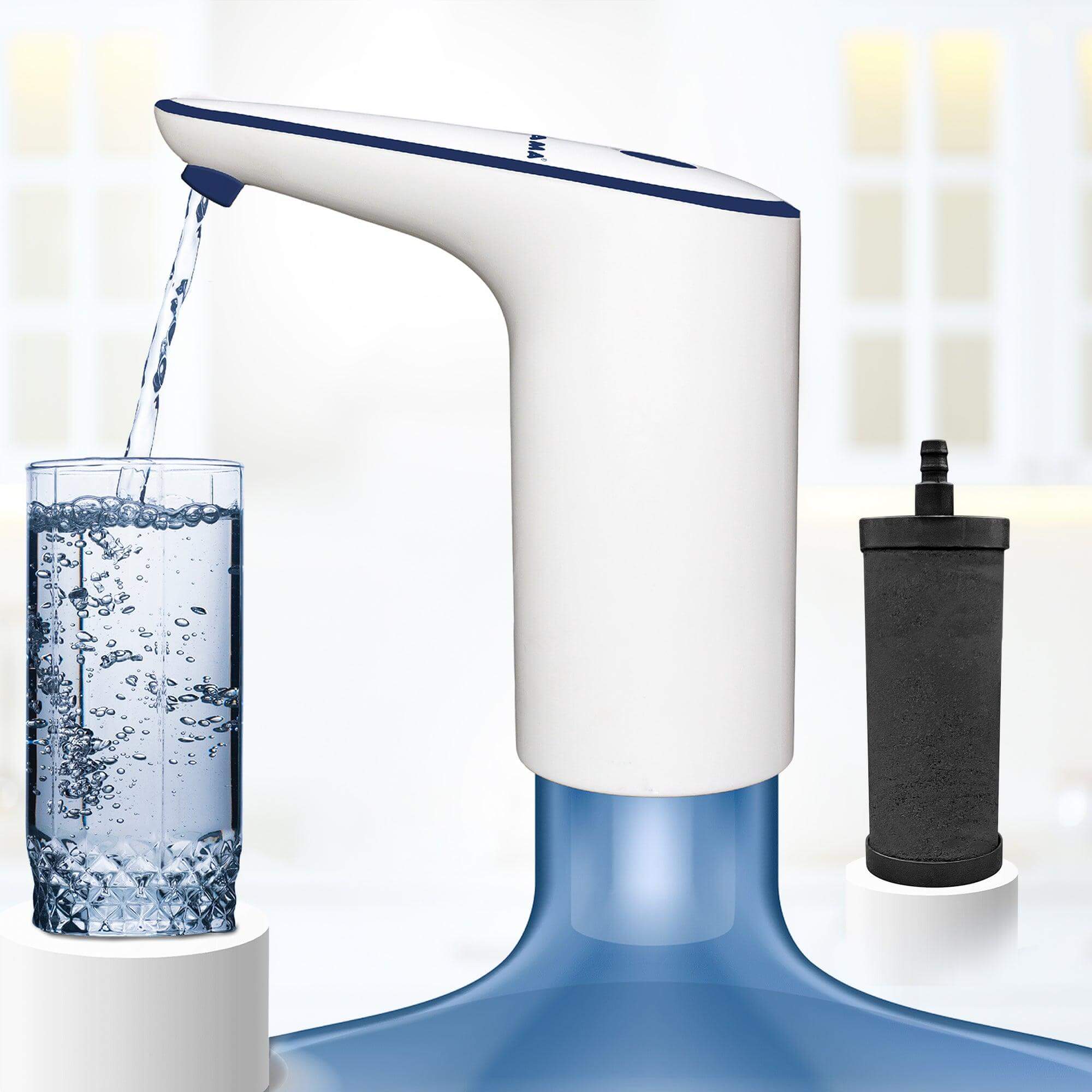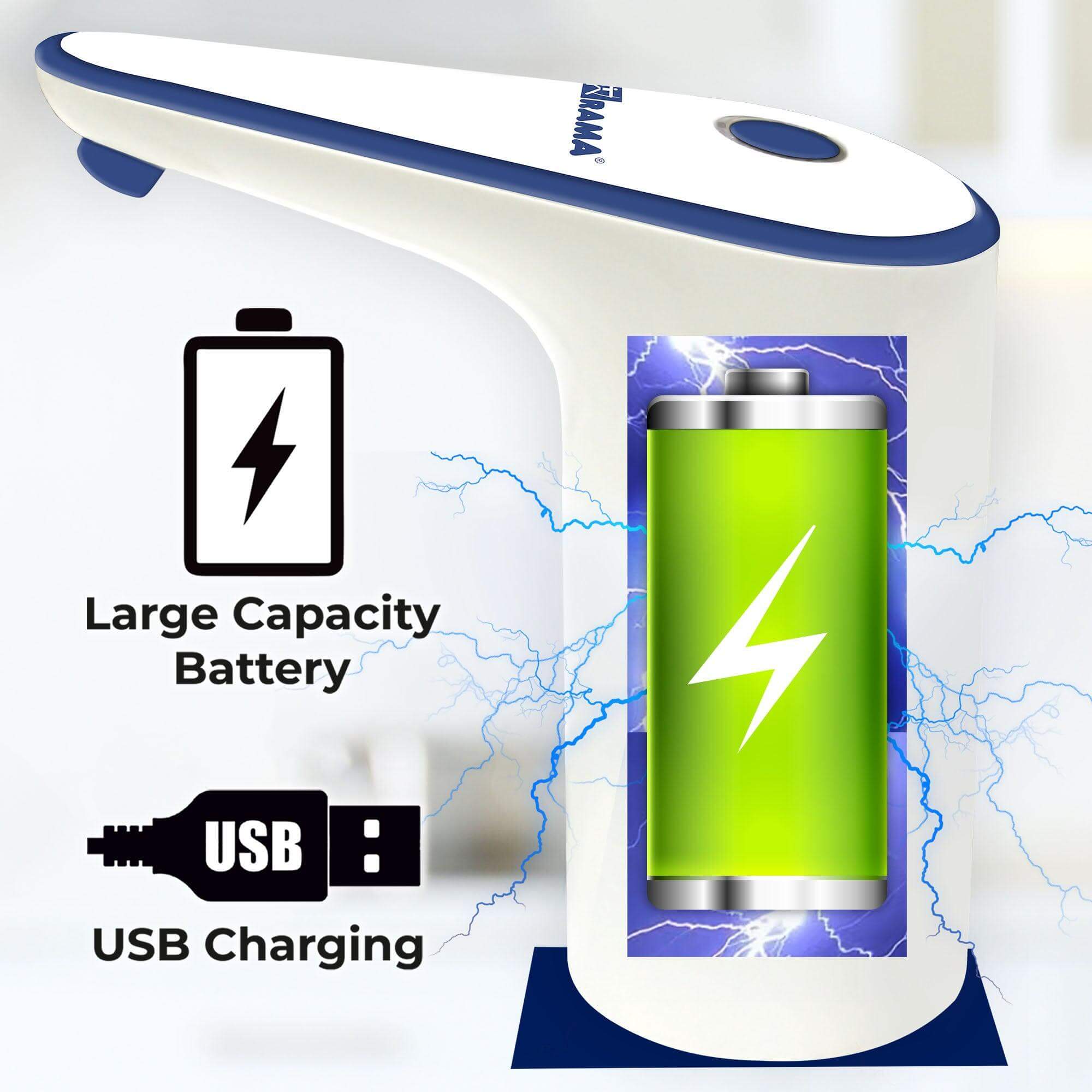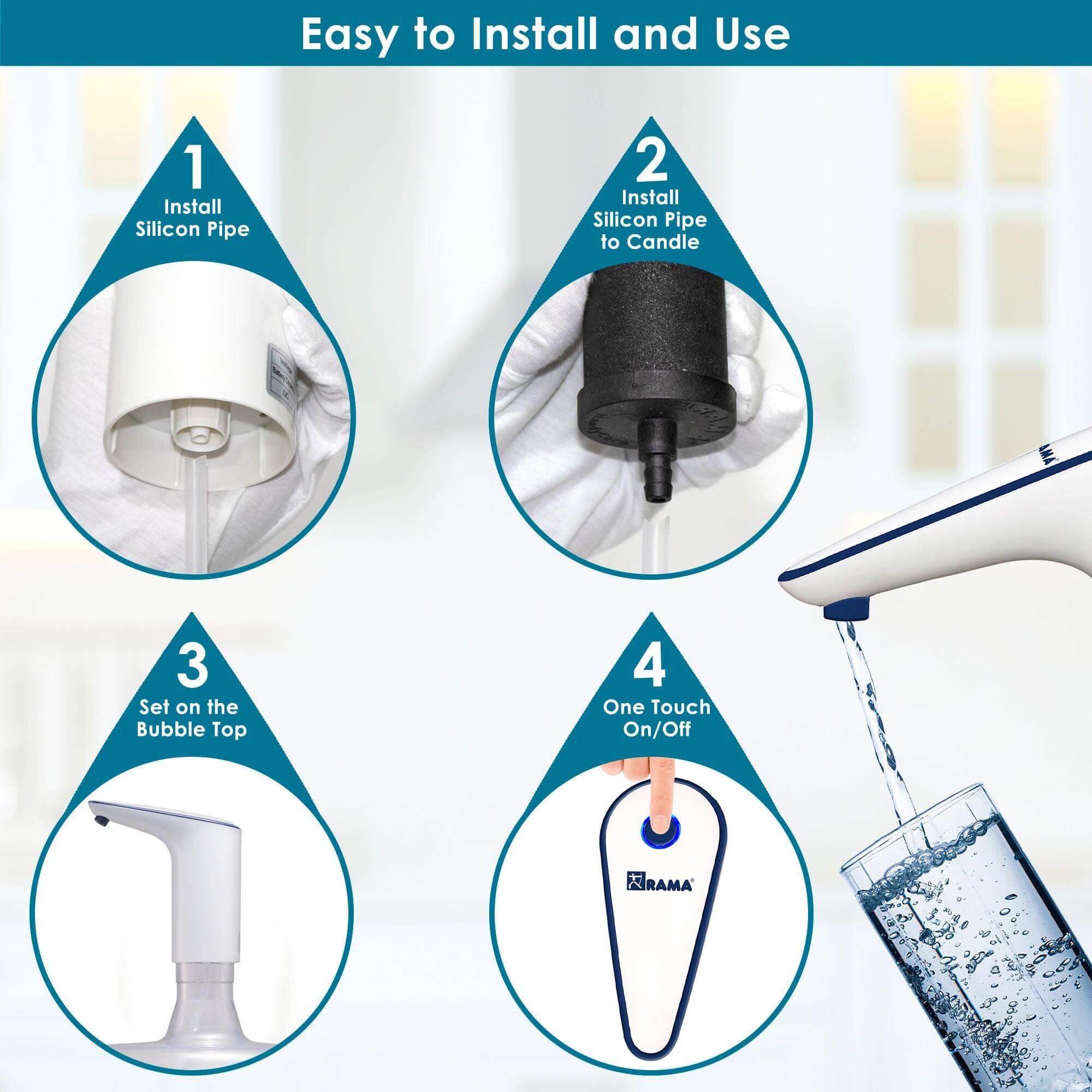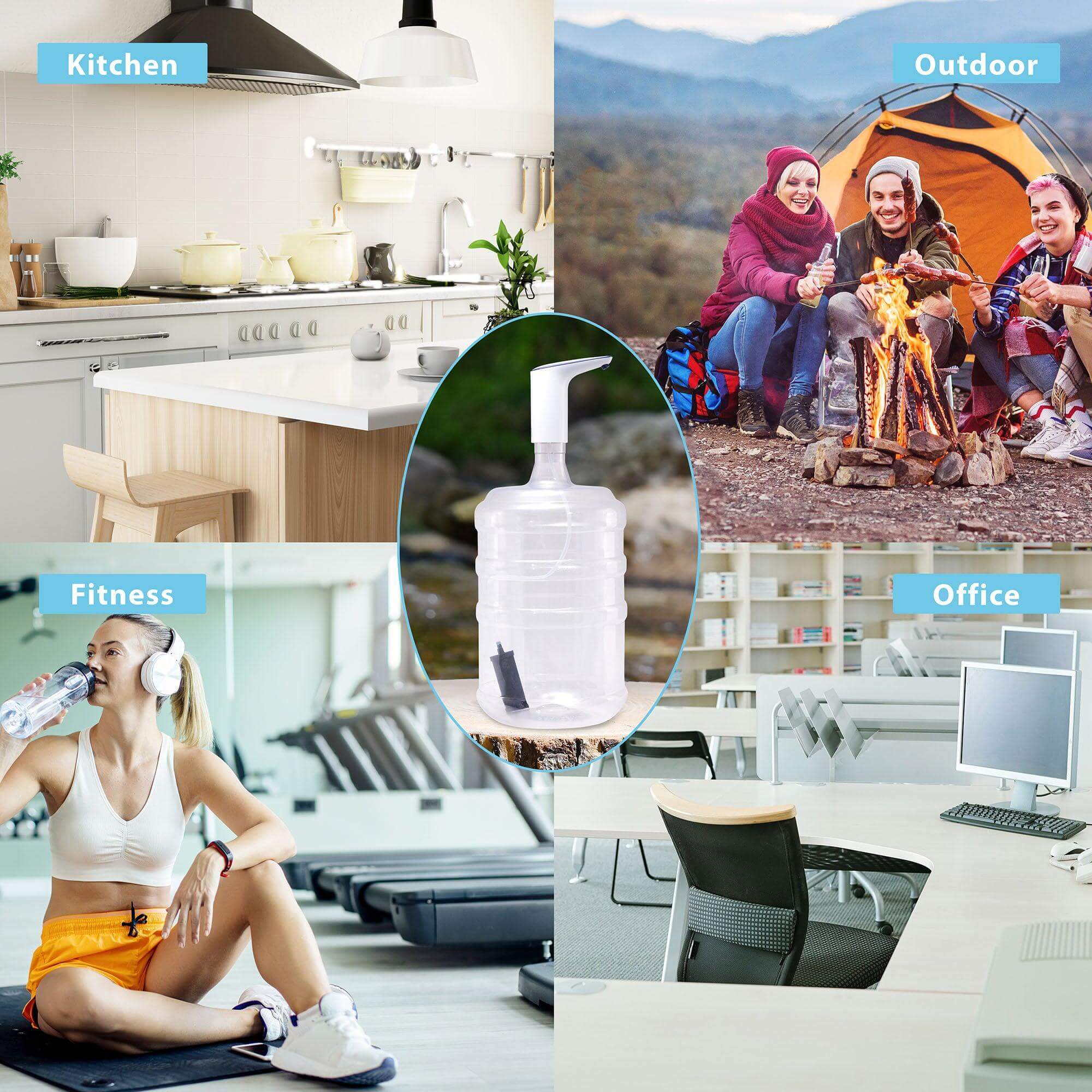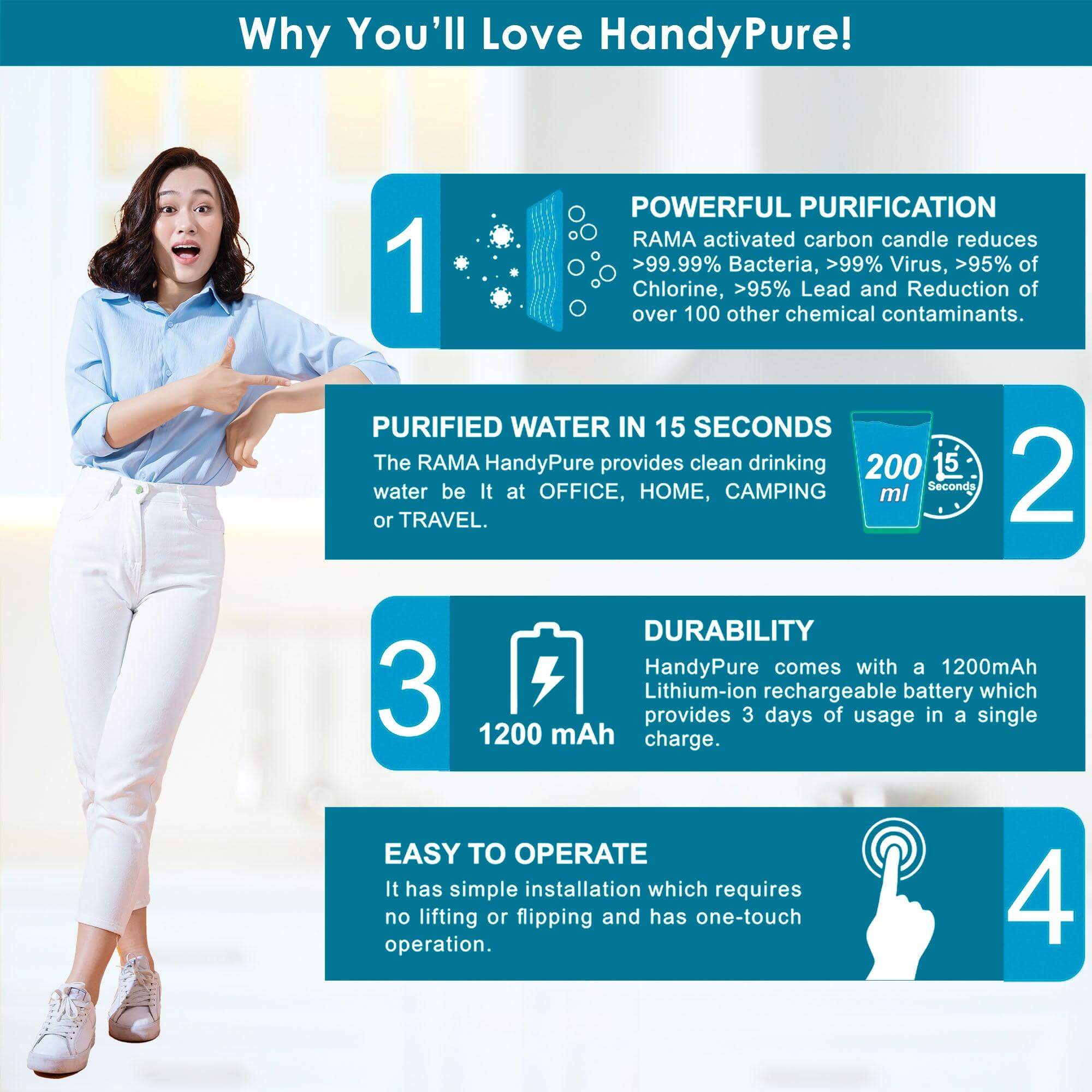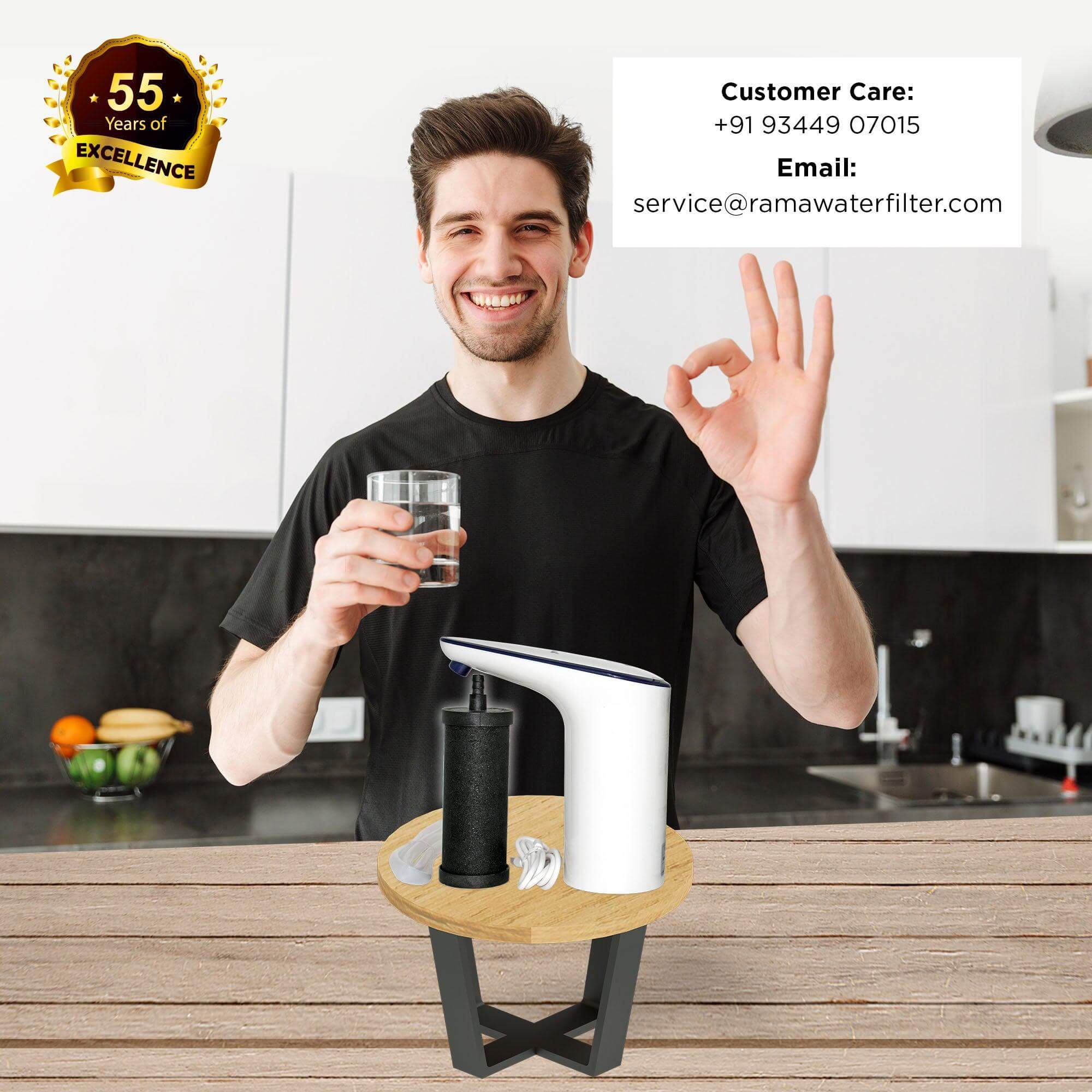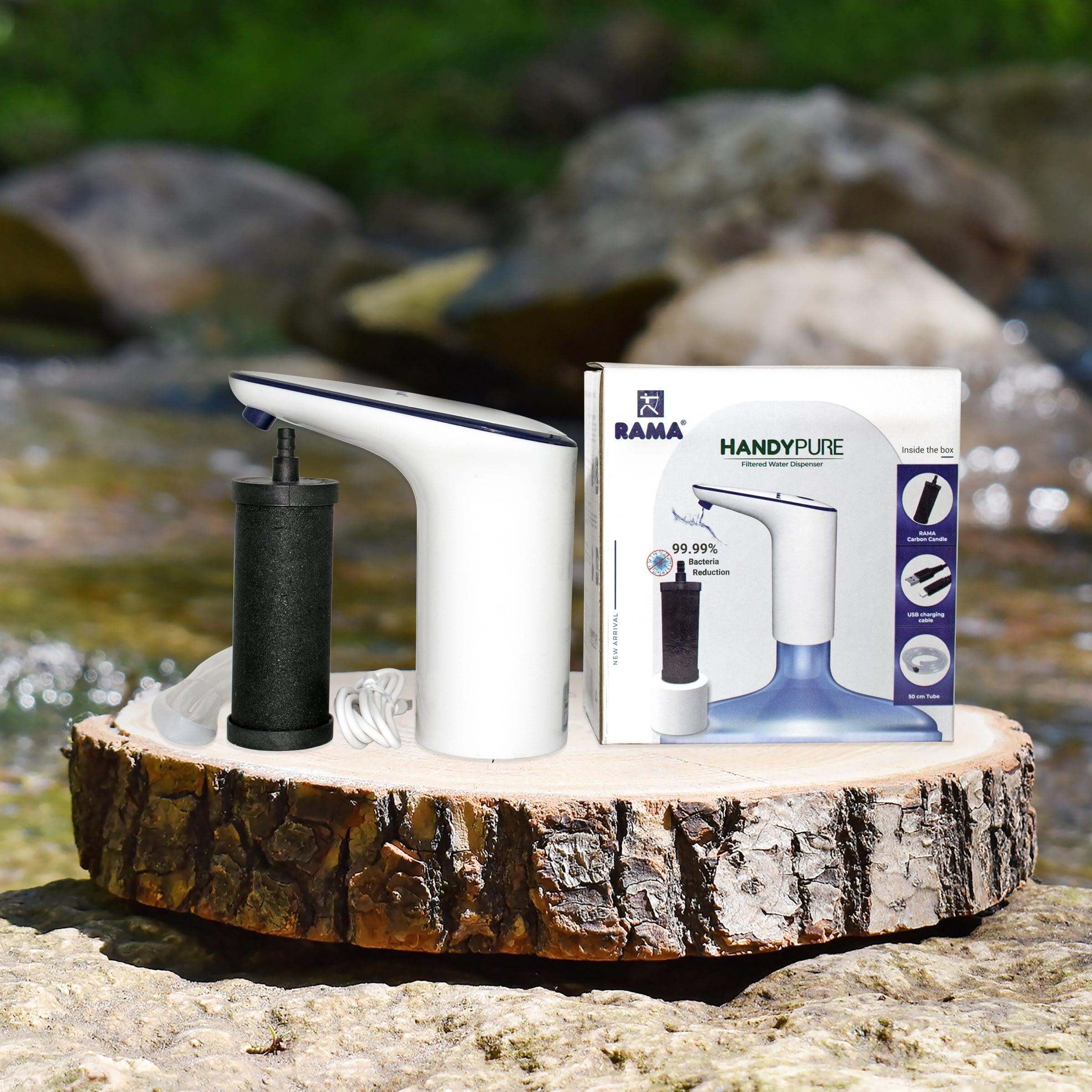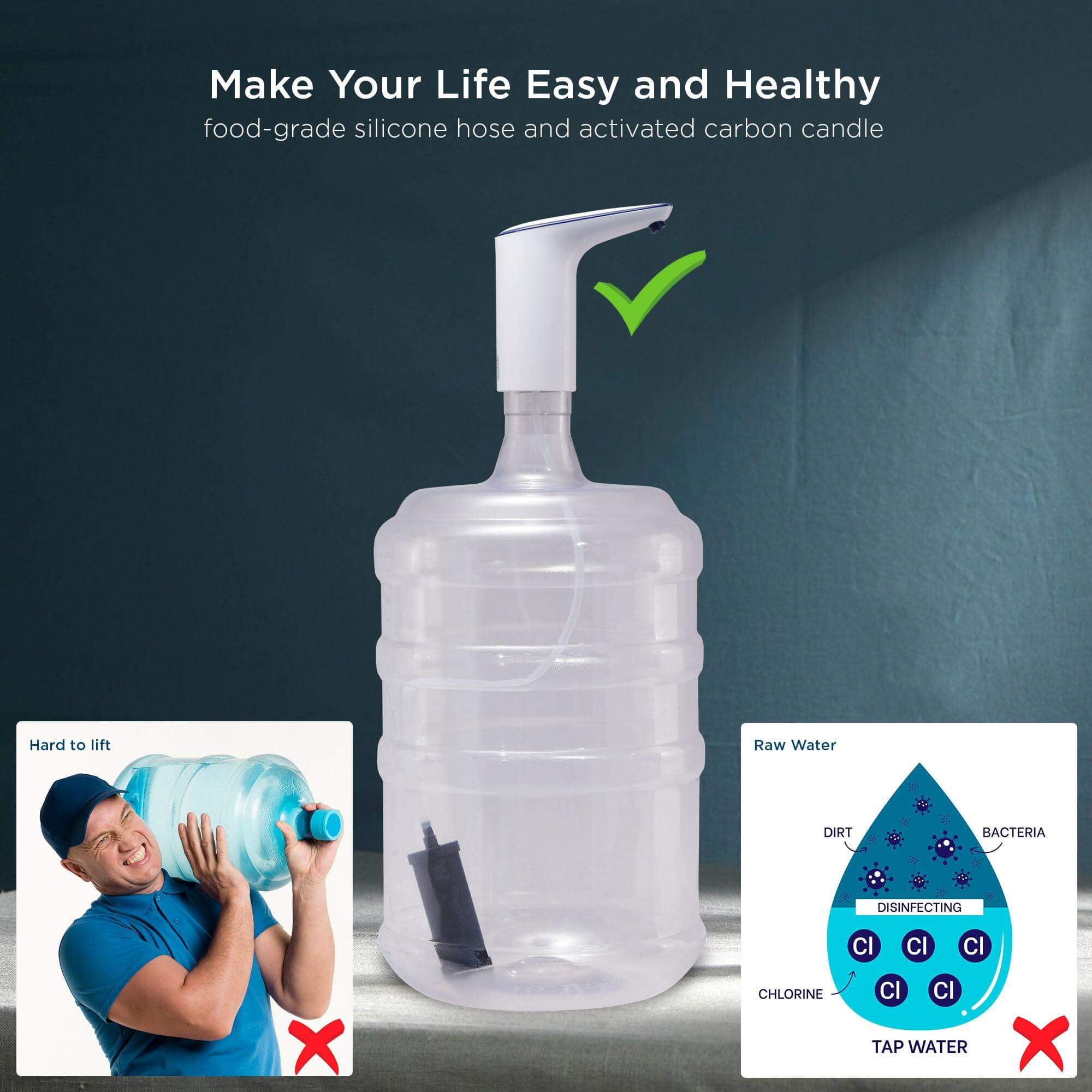 RAMA HandyPure Water Dispenser Includes 1 No of 4 Inch Carbon Candle for Water Cans, Comes with 1200 mAh Battery which Provides 3 Days of Usage in a Single Charge, Auto Stop in 60 Seconds, White Color
Tax included.
Short description
Description
Shipping & returns
Warranty
Reviews
Introducing our HandyPure a revolutionary water filter dispenser. Our HandyPure is a high-quality dispenser, for the millions of people without access to clean drinking water. The HandyPure also works as a dispenser for your 'bubble top' water can as well. You can refill the can with non - Purified water.
Included Components
RAMA HandyPure Water
Dispenser Pump
RAMA HandyCarb
Portable USB Charging
Cable
Food Grade Silicon Pipe
Get Free Shipping Across India for orders over Rs. 99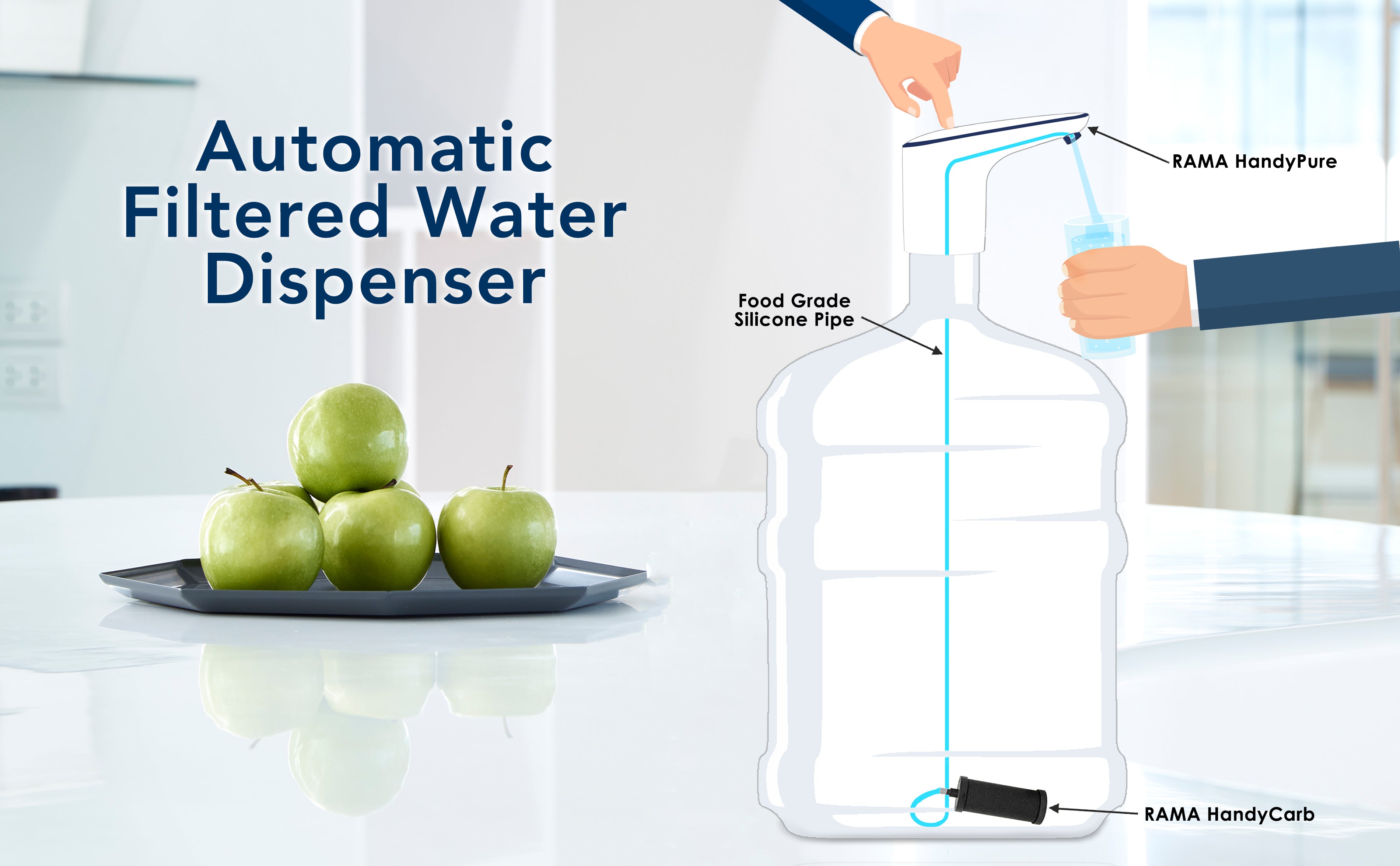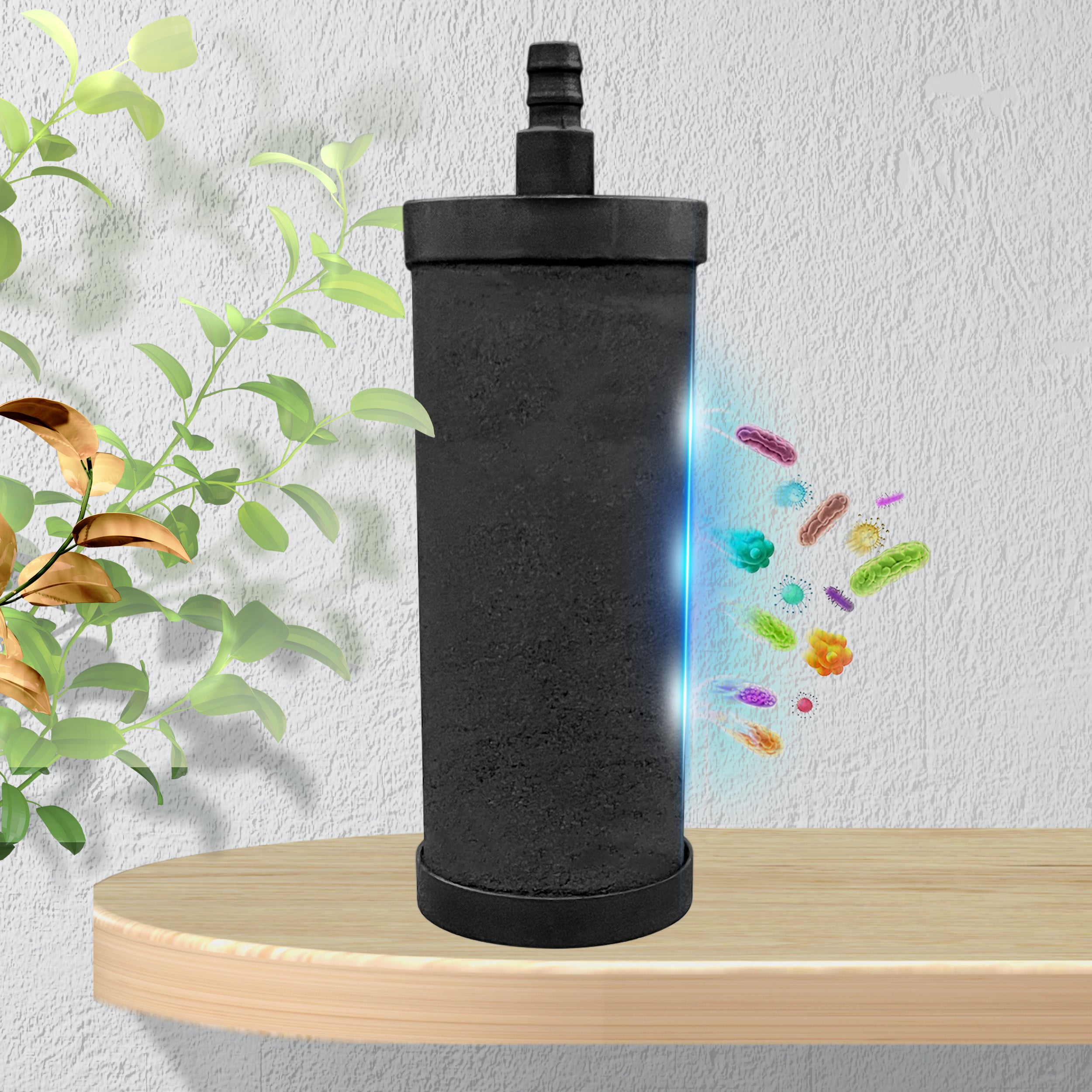 POWERFUL FILTERS, RETAIN MINERALS
The 4 Inch RAMA HandyCarb are made in a 20-year-old facility with proprietary ingredients compressed into a dense and porous block that adsorbs chlorine, lead, and other contaminants from your sourced water. Result: Great-tasting water filtered in a natural way, without removing occurring minerals in your tap water, vital to your health. Provide healthy drinking water to your family. Our Carbon Candle lifespan is up to 2000 Litres.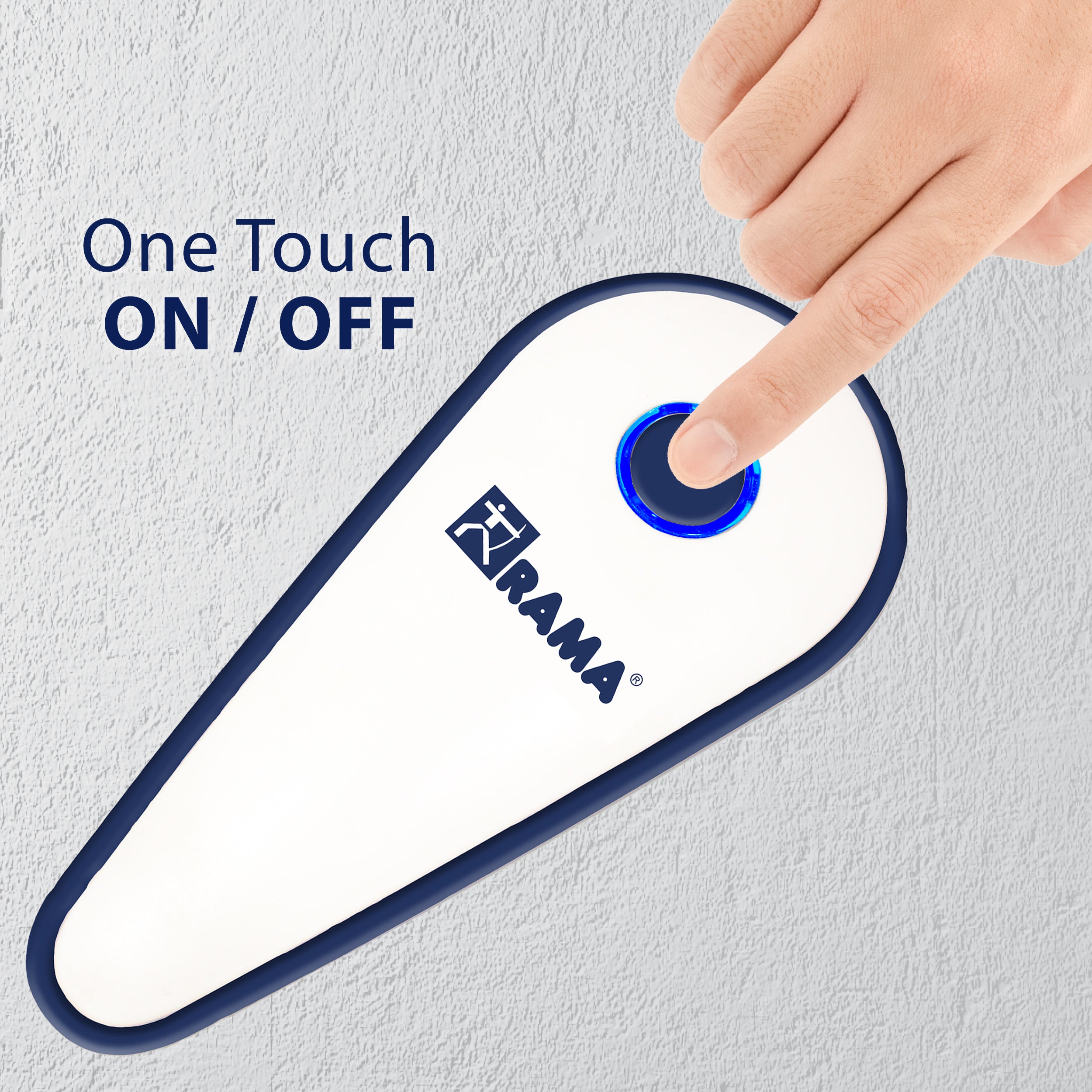 Easy to Use
Tired of struggling to lift and flip heavy water bottles onto the dispensing machine? Introducing our HandyPure water dispenser – now you can enjoy refreshing water with a simple button press. No more lifting or flipping is required when replacing a water bottle. Operating it is a breeze, saving you valuable time. Just assemble the dispenser with the water can and effortlessly access water without any added risk.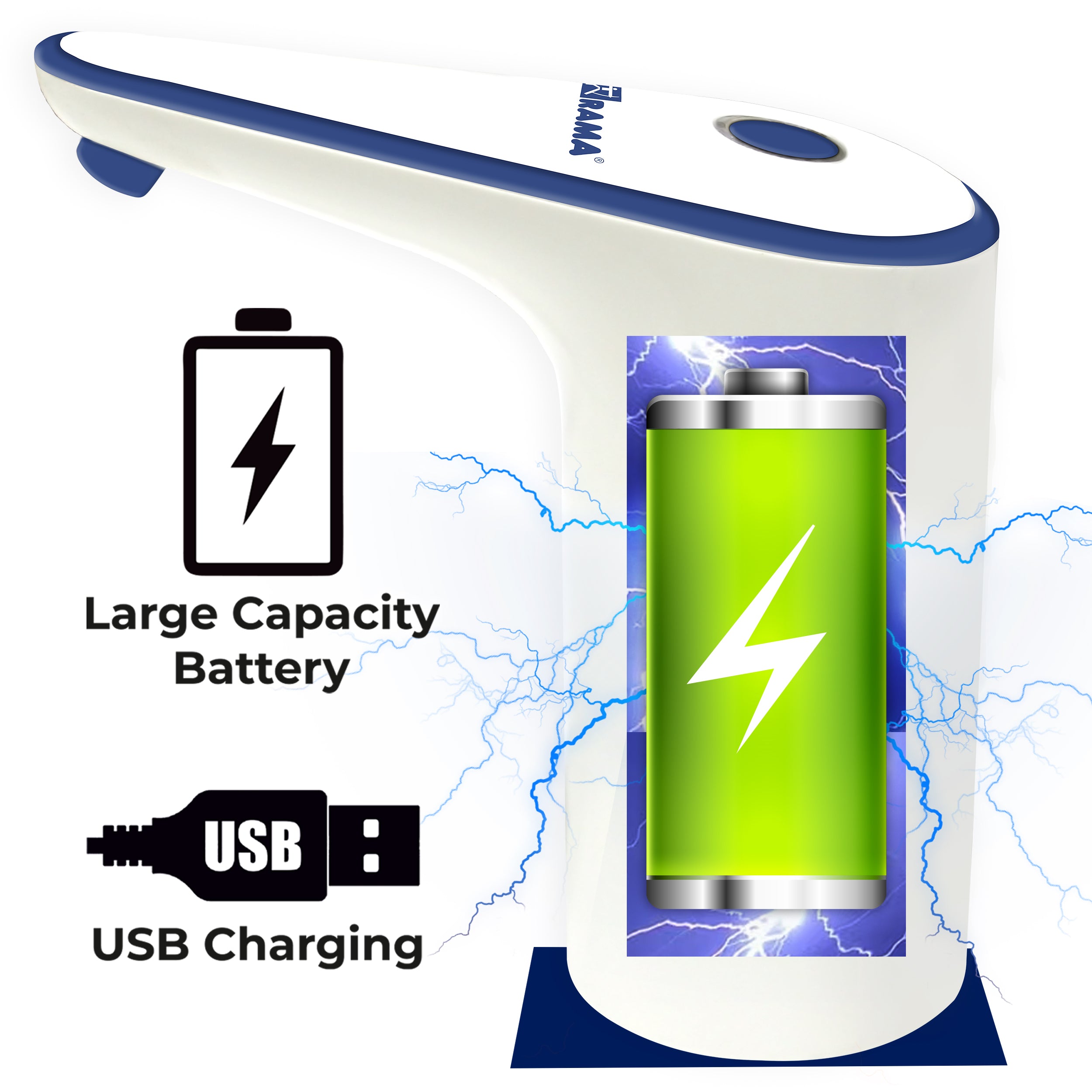 USB Rechargeable Battery
This dispenser operates with a rechargeable 1200mAh battery, eliminating the need for frequent replacements. With an impressive 3-day battery backup on a single full charge, it ensures uninterrupted water dispensing even during power cuts. This feature makes it perfect for various settings, such as homes, offices, outdoor events, and areas with limited power availability. it reduces the consumption of disposable batteries, contributing to a more viable environment.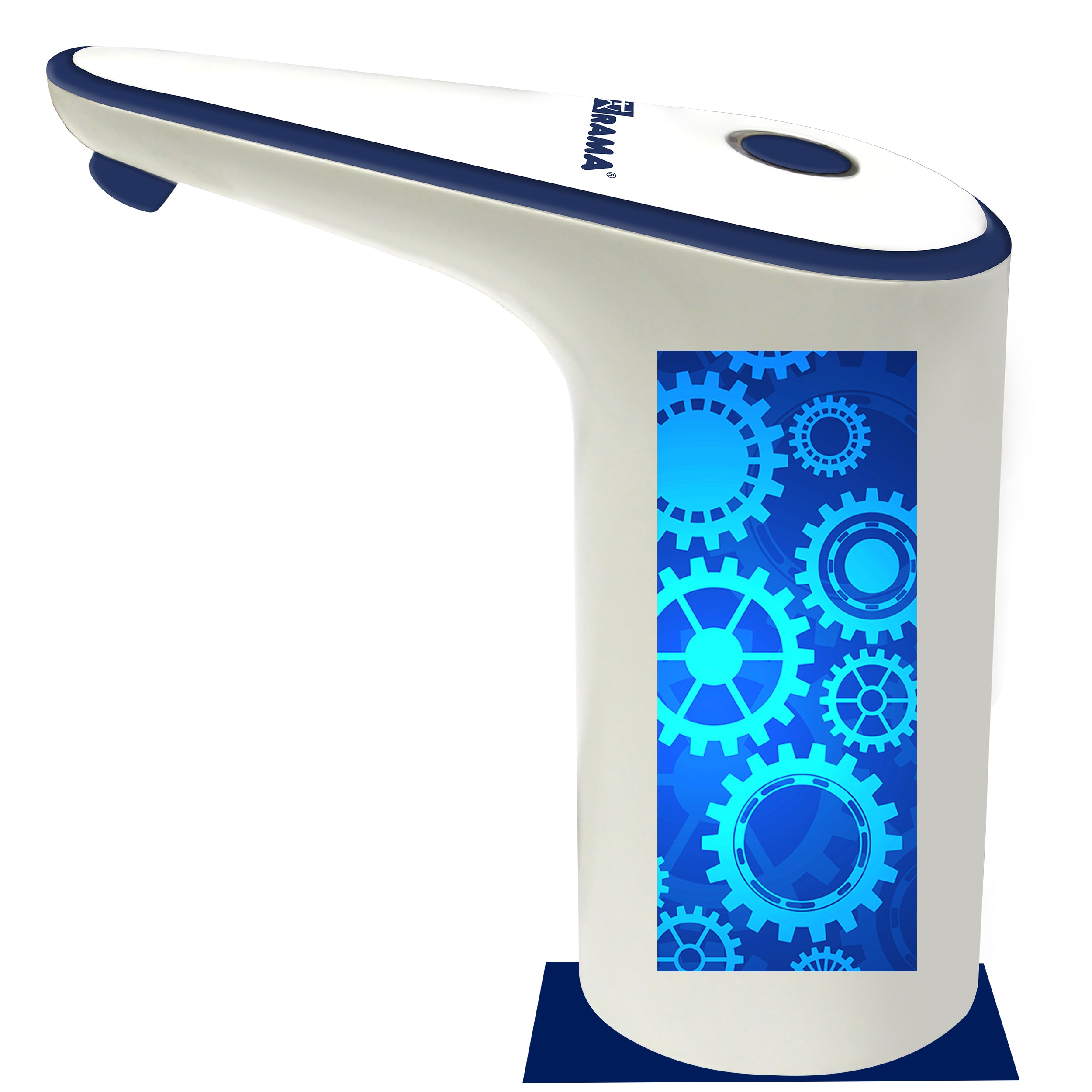 Powerful 5W Motor
The HandyPure motor boasts a 5W rating, signifying its superior efficiency in comparison to other products in the marketplace. Despite its robust performance, the 5W high-efficiency motor operates with whisper-quiet precision. This ensures that you can relish your water with minimal disruptive noise.